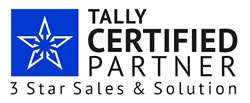 MSR InfoTech is a well-known through the means of providing dedicated Accounting Software Solutions connectivity to Tally ERP 9.
Our experts are well experienced in providing the best sort of results to the client's requests and requirements. We are specialized in Rental Software, ERP Software Solutions, Interface Solutions, and Tally. ERP 9 Set up, Tally Implementation, Tally. ERP 9 Assistance, Tally Migration, Tally Integration in addition to a total business answer upon Tally. ERP 9 Software Solutions and Internet Marketing Solutions.
We offer our top class services for affordable and competitive packages which is the reason for having ever lasting relationship with our existing clients and new clients. Trust is the character and client satisfaction is the motto behind our company in order to attain, we do more than what you need. We are proud enough to say that we can handle any order related to our dedicated field of work.